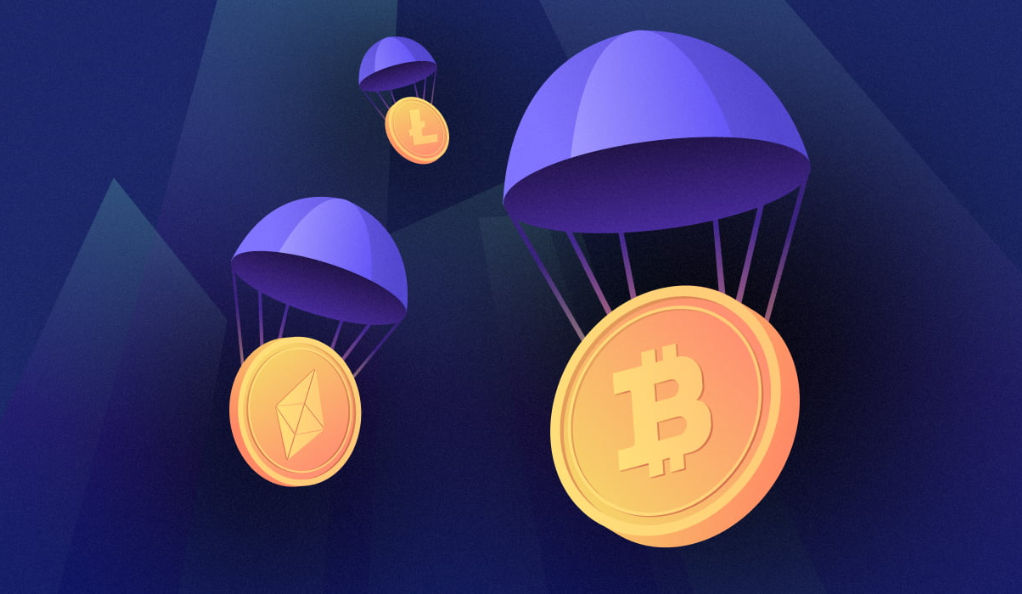 With the growing popularity of cryptocurrencies, new projects are introduced daily, and crypto enthusiasts seek the best opportunities to invest in promising tokens. Each coin promises more perks and innovative features, making it hard to stand out from the competition. Therefore, crypto airdrops are exciting initiatives that encourage investors and assist creators in promoting their projects
Participating in a crypto airdrop will allow you to earn exciting rewards and invest in a new crypto coin. As this strategy has proven to be effective, risks of fraud schemes have risen, increasing the need for traders to do thorough research.
The fun part about airdrops is that various unique crypto businesses organise such events. You can find everything from payment solutions and DeFi to meme coins and GameFi tokens. In this article, we have covered the best airdrops of 2023, so keep reading to discover one for your taste.
Key Points
Crypto airdrops are initiatives that serve as a strategy to raise awareness of a new crypto project and reward early adopters with tokens.
Due to the diverse nature of cryptocurrencies, investors will find diverse projects, including DeFi, payment solutions, blockchains, metaverse, NFT, AI, GameFi, and more.
Although the incentives require minimal capital investment or none at all, there are still scams and risks, so beware and do thorough research beforehand.
Our list covers 10 of the hottest airdrops in 2023, covering various coins and rewards, helping enthusiasts make informed and diversified decisions.
What is a Crypto Airdrop?
Crypto airdrops are marketing campaigns initiated by cryptocurrency or blockchain startups. This type of initiative aims to raise awareness of the fresh project, promoting their pre-ICO crypto coin or token.
Once the coin gets released on DEX or CEX, people who are qualified to receive an airdrop get rewards delivered straight into their digital cryptocurrency wallets. There is a catch, of course, and enthusiasts who want to qualify for the drop need to complete some easy tasks outlined by the project. They may include:
Holding a minimum amount of the cryptocurrency
Joining a community or group
Referring a new community member
Sharing the project news on social media
Writing an article/blog post
Each project has different requirements to participate in their event, and usually, most enthusiasts can participate, considering it is not a private or VIP member drop. As there are diverse types of airdrops, getting to know the projects beforehand is key to making an informed decision. Stick to our article further, and you will discover some of the best airdrop projects for 2023.
List of the 10 Best Crypto Airdrops of 2023
To take the guesswork out of your decision, we have created a list of some of the most exciting crypto airdrops in 2023. Our picks are based on the authenticity of the project, the value it gives to participants, and the distributed airdrop rewards. Additionally, we have included an overview of each project and the requirements to participate in its airdrop. Browse through our list to learn even more:
Metamask – The Most Anticipated Crypto Airdrop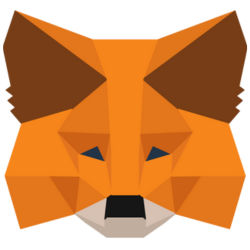 When it comes to highly-anticipated airdrops of 2023, MetaMask is the first on the list of many investors. MetaMask is one of the leading Ethereum blockchain cryptocurrency wallets that has quickly gained a massive following. The platform's practical features, ease of use, low fees, and striving for innovation are some of the project's success factors.
Although the innovative project is yet to reveal an official date for its airdrop, ConsenSys (the developers of MetaMask) have announced that a native token is soon to be released. If an ICO event is carried out this year, users will likely have the opportunity to participate in a big airdrop. To meet the qualifying requirements, participants may need to interact with the platform's functions and protocols. Follow MetaMask's social media channels for more updates regarding the event.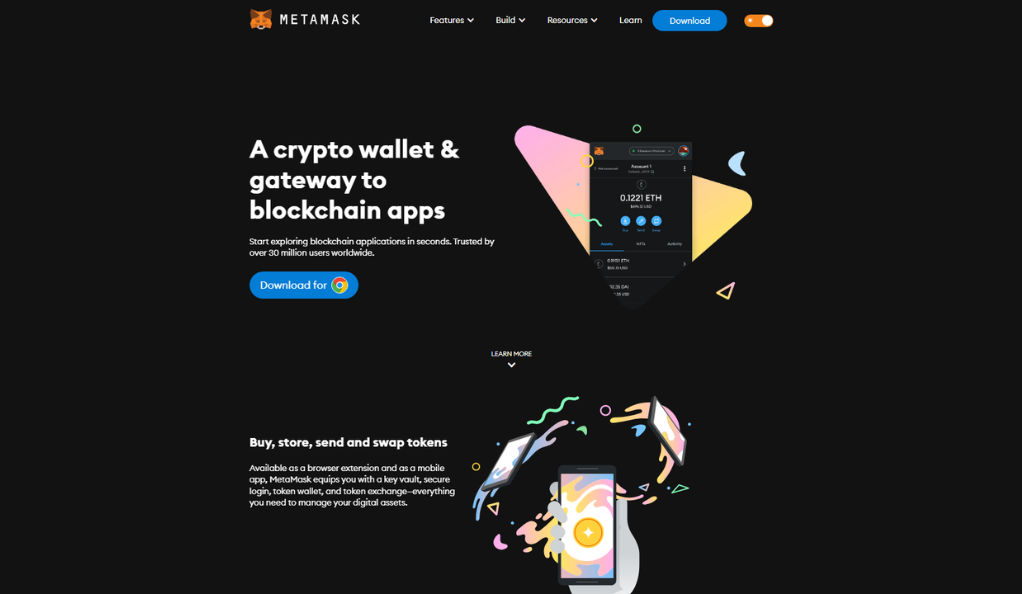 LayerZero – Best Overall Crypto Airdrop for 2023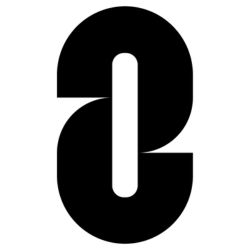 Another airdrop that is yet to be confirmed but worth mentioning because of its hype is LayerZero, an innovative omnichain interoperability protocol. The project's value lies in its fast and efficient ability to solve modern blockchain problems and difficulties, including liquidity fragmentation. As a result of the company's campaigns and effective measures, it has been valued at $3 billion after its latest fundraising.
As a pioneer in its space and a leading blockchain project, LayerZero suggests that it is looking to bring its native token to the market. Users still need to wait patiently for the official release date; however, keeping a close eye on the platform may also be valuable for its expected airdrop.
Maverick Protocol – Top DeFi Crypto Airdrop
Are you a trader looking for a DeFi trading platform with the highest levels of liquidity? If so, MaverickProtocol is a popular project you should consider, not to mention it has a potential airdrop planned ahead.
Maverick Protocol is a new decentralised finance project designed to facilitate the most liquid market to users by employing an advanced technology known as an Automated Market Maker (AMM).
The native token of the Maverick Protocol is MAV and is currently priced at $0,2929 after a successful ICO ended on 9 July 2023. With a recent token launch and 30.85% of the total token supply set for liquidity mining and airdrops, the project may offer exciting rewards for users this year.
zkSync – Layer-2 protocol Crypto with a Massive Airdrop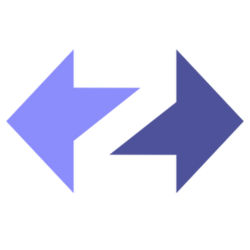 Another project that aims to scale the Ethereum network with the help of its cutting-edge Layer-2 protocol technology is zKsync. Trustlessness, security, resilience, forkability, and community ownership are the values the development team seeks to employ to improve Ethereum's throughput.
ZKsync's ecosystem includes DeFi apps, digital wallets, payment solutions, and more diverse projects, but missing one thing – a native token. The team behind zKsync has always planned to include a crypto token in their services. They have still not designed one, but with an expected launch, early adopters and those testing the platform may have a chance to qualify for a potential airdrop.
Blur – Best NFT Marketplace Crypto Airdrop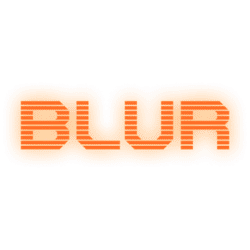 Like cryptocurrencies, NFTs have fallen off the radar lately, but the new NFT marketplace blur.io shows that the industry still has plenty of potential. The project has quickly attracted more than 140,000 users, including enthusiasts, collectors, investors, and creators, all participating in an interactive market and community.
BLUR serves as the native token of the platform, giving investors many benefits in the project's ecosystem, including voting rights and free token rewards. Blur.io has carried out an airdrop, rewarding users with 360,000,000 BLUR tokens. The second airdrop season is on its way, and you can participate by connecting your crypto wallet and following the instructions on their website.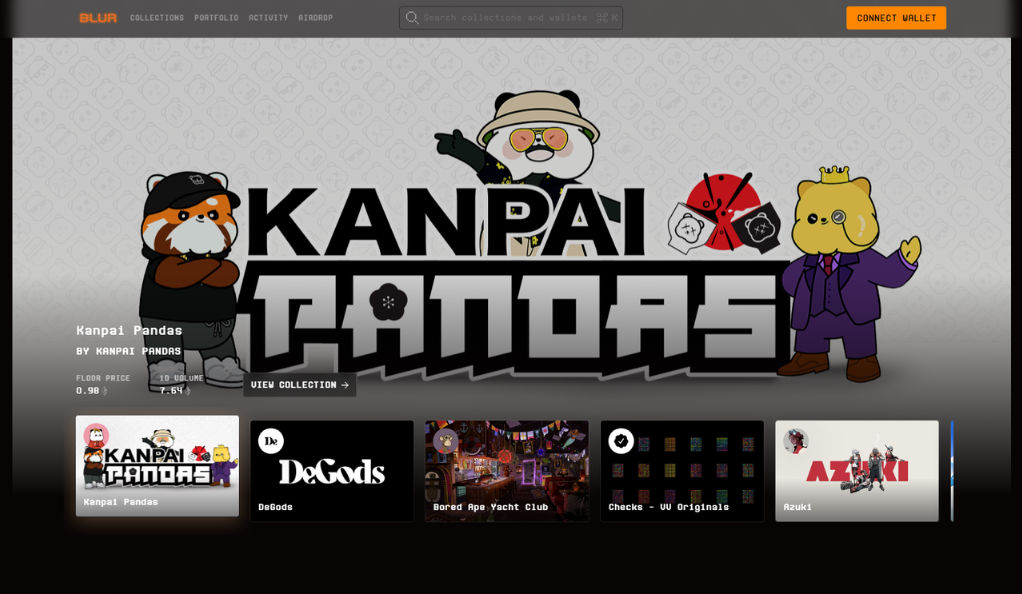 Battle Infinity – Best Metaverse Gaming Crypto Platform
Battle Infinity is an interesting project for crypto investors who enjoy gaming during their free time. In the platform's Battle Arena, players enjoy games that utilise Metaverse and NFT technology to create an interactive play-to-earn experience. $IBAT is the heart of the ecosystem and the utility token used for safer and more secure transactions, staking benefits, lower fees, and extra benefits.
In the past, Battle Infinity has carried out a $3000 airdrop, awarded to early birds, who locked $IBAT during its presale. The token has been underperforming lately, yet the game rewards its users regularly and may be a fun experience to test.
DeeLance – Best Crypto Airdrop for New Adopters of an Innovative Freelance Platform
DeeLance is a new crypto project that aims to revolutionise the freelance space by creating a blockchain-powered hiring and freelancing platform. The crypto token $DLANCE is what ties all elements of the ecosystem together. Freelancers and companies will use $DLANCE for payments within the platform, its NFT marketplace, and the metaverse world.
As it serves as the native crypto token of DeeLance, transactions will be more transparent and charge less fees. Self-employed creatives and hiring companies part of the DeeLance community will also get access to the exclusive airdrop in August 2023, which will give away $100,000 worth of tokens to 4 lucky winners.
Ecoterra – Eco-Friendly Crypto Project with an Exciting Airdrop
Climate change is becoming more dangerous, leaving tangible and adverse effects on our society and nature; this is where Ecoterra steps in with its initiative to create lasting and eco-friendly solutions. Ecoterra is a green crypto project that designs a recycle-to-earn app that empowers companies and rewards consumers for recycling their materials.
The project's main features include blockchain-powered recycled materials and carbon offset marketplaces, where people earn crypto tokens for recycling waste into Ecoterra's RVM machines. The presale of the native token ECOTERRA has recently ended, leaving an opportunity for the project to announce a green airdrop for its early adopters.
DeFiChain – DeFi Platform with Potential and Regular Crypto Airdrops
DeFiChain is not your regular decentralised finance platform, as it offers comprehensive functionality and adds transparency, speed, and intelligence to the mix. The project utilises blockchain technology and aims to provide advanced DeFi capabilities to the Bitcoin ecosystem.
DeFiChain Accelerator is the project's marketing campaign, where users may get in touch with the developers to promote the platform and earn rewards. The airdrops section showcases the team's goal of bringing new community members, carrying many rewards initiatives. Furthermore, DeFiChain and CoinMarketCap have announced a collaboration for an airdrop worth 58,383 DFI, starting 16 October 2023.
Tamadoge – Best Play-to-Earn with Memecoin Rewards and Airdrops
Lastly, Tamadoge is the meme crypto project, which made its way into our list due to its functionality compared to other meme projects like Dogecoin or Shiba Inu. Tamadoge has created a play-to-earn ecosystem where users can interact with their virtual doge pets, fight each other, participate in tournaments, and win crypto rewards.
(insert a screenshot from Tamadoge's website: https://tamadoge.io/)
The project gives away rewards paid in TAMA, the platform's crypto token, which is designed as a meme coin. Tamadoge has hosted a massive airdrop of $100,000 following the presale of TAMA. Players should stay tuned for more upcoming rewards programs, giveaways, and airdrops.
Picking the Best Crypto Airdrop in 2023
When it comes to picking the best crypto airdrop, several factors may influence your decision. First of all, you will need to browse through the different projects and find legitimate ones that you see appealing and believe in their vision and goals.
As you will need a place to receive the rewards from the airdrop, you need to open a crypto wallet. You can create an account beforehand if you don't have one.
After selecting one or several airdrops to participate in, make sure to go through the requirements for qualifying for the rewards. Do you need to refer a friend, share the news on social media, or make a pre-sale purchase of the coin? If you can complete the requirements, follow the instructions outlined by the project and wait for the drop.
There are also other essential factors to consider, like personal investment strategy, budgeting, market sentiment, liquidity of the coin, and risks of fraud and scams. You can prepare by researching independently, evaluating your investment strategy, and consulting an advisor before participating in an airdrop.
Conclusion
Crypto airdrops are an exciting way to earn rewards, promote the activities of a new cryptocurrency or blockchain project, and get involved in a community of like-minded enthusiasts. The market is recovering from the crypto winter, and we can observe how digital assets are steadily regaining their old hype. That is why investors are starting to hunt crypto projects with potential, and our list is just the right starting point. Armed with the knowledge of what a crypto airdrop is and the hottest events of 2023, you are now destined to start your journey and qualify for some rewards!
FAQs
What is a Crypto Airdrop?
An airdrop is a marketing campaign by new crypto projects, typically organised before the coin's ICO, to raise more awareness. Investors must take action to promote the project, usually a referral, share on social media, or invest a minimum amount in the coin. As a reward, they receive a sum of the new tokens in their crypto wallets.
What is the Purpose of Crypto Airdrops?
The initiatives are carried out by the developers of a new crypto project to drive new investors and strengthen the connection between supporters. This way, both sides are favoured, creating more potential for the cryptocurrency to prosper. However, some airdrops are designed as a pump and dump scheme, so always thoroughly research before committing.
Can I Participate in a Crypto Airdrop?
Everyone can take part in a crypto airdrop as long as they have a crypto wallet, find a legitimate cryptocurrency, and follow the requirements to participate. Finding a project worth your time is vital, and our article will assist you by listing the top 10 airdrops of 2023. Furthermore, each project has different conditions for qualifying for the rewards, so read carefully to make the most out of your choice.
What are the Best Crypto Airdrops of 2023?
The coming months of 2023 are set for exciting crypto airdrops, with various projects offering attractive rewards. Some of the most anticipated airdrops include initiatives of famous businesses like MetaMask, LayerZero, The Maverick Protocol, zkSync and Arbitrum. Other projects worth keeping an eye on for their airdrops include Battle Infinity, DeeLance, Ecoterra, Lucky Block, and Tamadoge.
Risk Disclaimer
CryptoGlobally aims to offer impartial and trustworthy data on cryptocurrency, finance, trading, and shares. Yet, we can't give financial guidance and encourage individuals to conduct their own studies and thorough checks.