Solana projects are rapidly gaining popularity as more developers turn to the practical Solana network to build their innovative dApps. Standing as one of the most used smart contracts blockchains on the market, Solana is a leader, as it gives actual value to its users.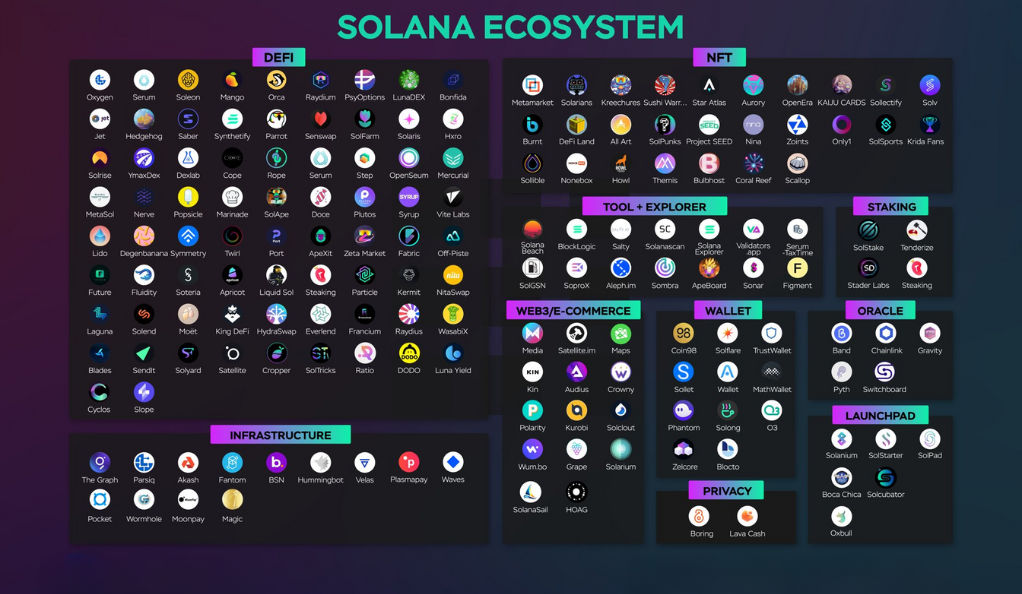 What is more, the SOL coin has proven itself as a leading cryptocurrency, solidifying its place as the ninth biggest crypto in terms of market cap. However, the native token of the blockchain is not the only way to get involved in Solana. The ecosystem is home to 500+ unique projects, ranging from DeFi, payments systems, GameFi, NFTs, Metaverse, and more.
You will find our article on the best Solana projects of 2023 if you are a crypto enthusiast looking to learn more about the most exciting projects on the block. Keep reading as we showcase the technology behind Solana, the ten hottest projects, and how to choose the right one for your crypto portfolio.
Key Points:
Solana uses smart contracts and innovative proof-of-history technology to create one of the leading blockchain for dApp developers.
The efficiency of the Solana network hides behind its endless functionalities, fast transaction speed, low fees, decentralisation, scalability, and energy efficiency.
The Solana ecosystem hosts numerous unique projects for DeFi, NFTs, Metaverse, etc. We have covered some of the most exciting ones in our top 10 list.
Picking the right project for your portfolio could be a hassle. However, you can equip yourself with knowledge and consider important factors such as the right investment strategy, budgeting, and potential of the projects.
What is Solana?
In its essence, Solana is a blockchain platform that employs an innovative proof-of-history mechanism and smart contracts to enable the sufficient creation of powerful dApps. But more on the technology behind the platform later.
Solana Labs, the organisation behind the project, was founded in 2020 by Anatoly Yakavenko, the mastermind behind the design and idea of the Solana blockchain.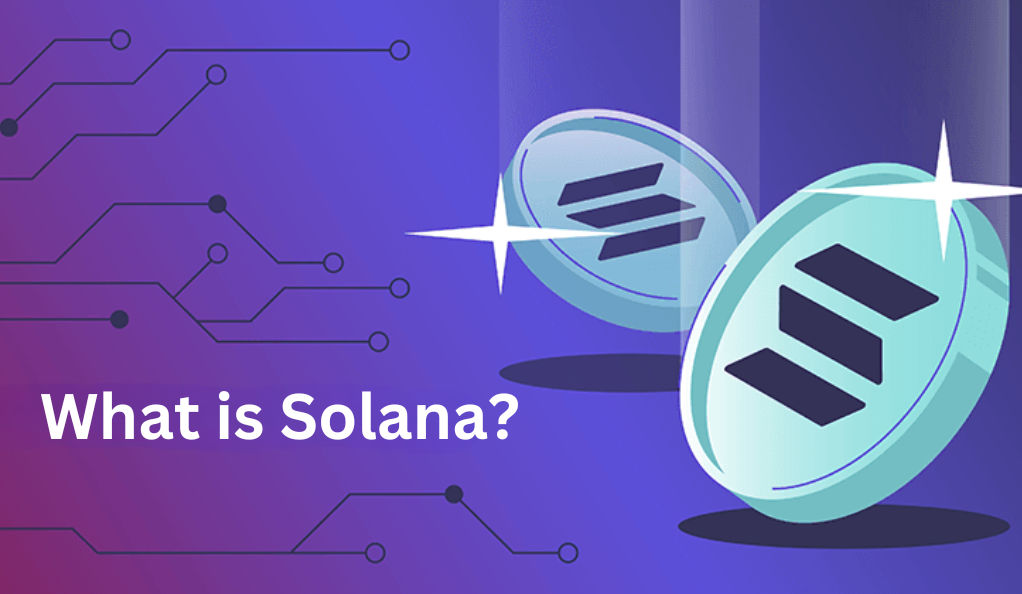 SOL is the native coin of the Solana blockchain, and it has gained massive attention throughout the years. Today, SOL's price stands at $24.92, and with a market capitalization of a bit above $10 billion, the coin ranks in 9th place among cryptocurrencies. Yet, on Nov 06, 2021, SOL reached an all-time high of $259.96, showcasing the project's potential but also its high level of volatility.
On the blockchain side of things, Solana is often compared to Ethereum due to the similarities in the construction of their blockchains. However, Solana builds on Ethereum's technology, allowing faster and cheaper transactions. It does this by building on the proof-of-stake consensus mechanism with its proof-of-history protocol, which integrates time in the blockchain data.
Another unique aspect of Solana is that it processes smart contracts with the help of SeaLevel, which allows validators to run smart contract codes in a parallel way.
Why Developers Choose to Build Projects on Solana?
Firstly, Solana is extremely fast, as it has a block time of 400 milliseconds, compared to Ethereum's block time of 10 seconds. What is fascinating is that it can handle up to 710,000 transactions per second, 30 times more than the capacity of Visa.
Moreover, the platform is decentralised and secure, as 1919 validator nodes validate its network. It is also scalable and cheap, as the average transaction cost is $0.00025.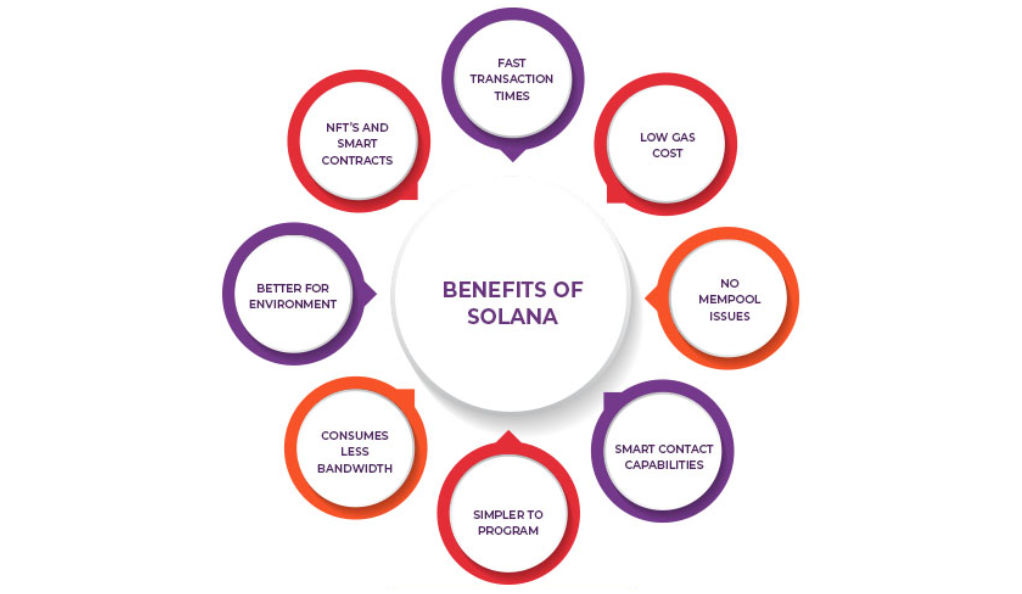 Lastly, Solana's blockchain is one of the most energy-efficient and environmentally friendly ones on the market. The project's benefits are backed by a community of more than 11 million active accounts.
Overall, Solana is the go-to choice for dApp developers, as it delivers a functional, cost-effective, and speedy ecosystem. Therefore, enthusiasts can find numerous exciting blockchain projects on the site's platform.
List of the 10 Best Solana Projects of 2023
Are you ready to browse through some of the most compelling Solana projects? To complete our list, we have taken into account some essential factors, such as the potential of the project, how innovative it is, as well as the price of its token. Below, we have gathered the top 10 Solana projects of 2023, including both new and established dApps, so keep your curiosity alive and read on:
SolFarm (Tulip)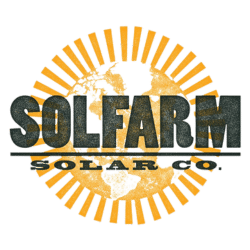 Taking the first place on our list is the Tulip Protocol (TULIP), a DeFi platform that has built the first yield aggregation dApp on Solana. The pioneer project aims to provide users with high APYs without the need for active management and simultaneously keep the fees low. This perk is possible thanks to Solana's fast and cost-effective blockchain. Potential adopters may choose from Tulip's three main offerings: Auto Vaults, Lending, and Leverage Farming.
Tulip Protocol ranked first in the Solana projects index with the most TVL total value locked at 782 million. TULIP is the native token of the platform, designed to shift towards governance. It is currently priced at $0.9847.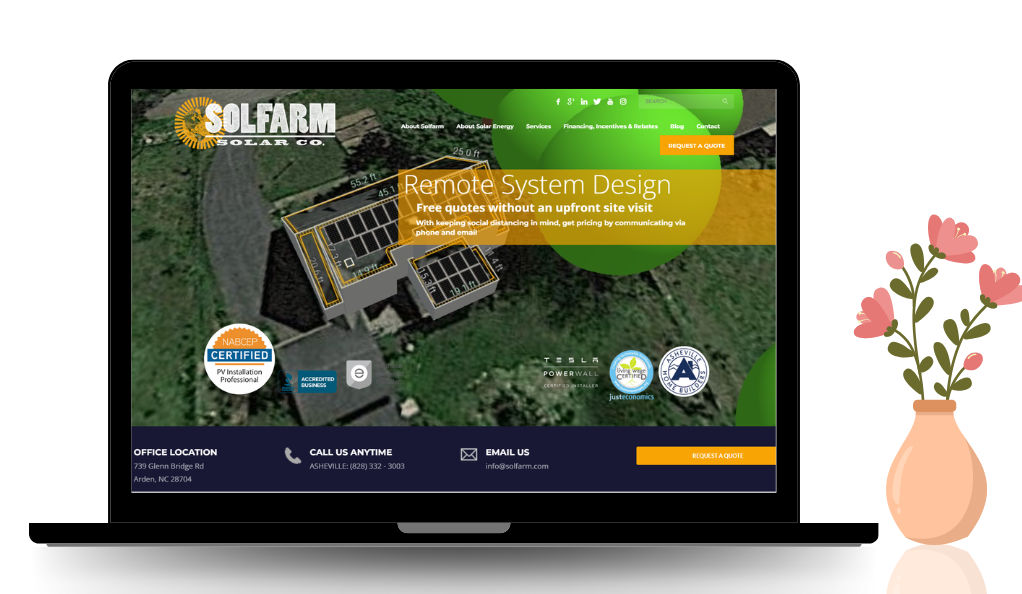 Raydium
Raydium is another leading DeFi platform and pioneer in the Solana ecosystem. The project is the first on-chain order book and Automated Market Maker (AMM) built on Solana's blockchain. The advanced technology behind Raydium enables traders to execute trades extremely time efficiently and with lower gas fees. Moreover, the platform's central order book provides ecosystem-wide liquidity and unique features for yield earning that both users and projects can utilise.
RAY is the native token of Raydium and is currently priced at $0.2038, with a hard cap of 555 million. RAY holders can easily stake the token to earn extra income. Furthermore, developers can launch their projects on Raydium's Accelerator launchpad for additional liquidity and initial capital raising.
Orca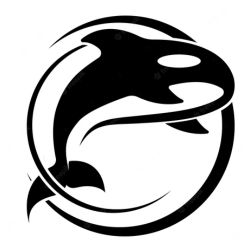 Yet another DeFi project makes it to our list: Orca, the first cryptocurrency exchange built on Solana. On Orca's platform, users can trade/exchange tokens without needing to wait extra time, worrying about confidentiality, and needing to pay the premium gas fees that Ethereum charges.
Orca's Concentrated Liquidity Pools, also known as Whirlpools, allow traders to become liquidity providers for trading pools. This will enable them to compete for trading fees and token emissions to maximise their capital utilisation.
ORCA is the governance token of the exchange and, at the time of writing, is sold for $0.8652 per token. Orca's Treasury and Climate Fund are initiatives using ORCA coins to build on the platform and fight climate change.
Mango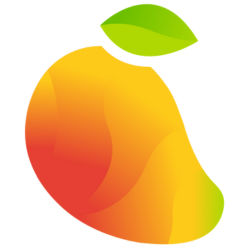 Mango Markets is a decentralised crypto trading platform where traders can lend, borrow, and swap crypto assets all in one place. Moreover, thanks to Serum DEX's on-chain order book, you can trade with up to 5x leverage and get the best crypto deals on the market. Solana's high-performance blockchain ensures Mango will deliver competitive fees, lightning transaction execution speed, and deeply liquid markets.
Another perk of the project is that it is a community governed by its DAO. To get voting rights, traders must own MNGO, the governance token of the platform, and deposit into Mango DAO. Right now, you can buy 1 MNGO coin for just $0.01722.
Parrot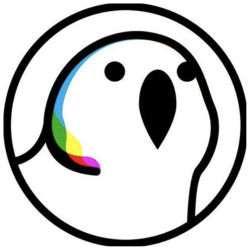 Another top-ranked platform with 8.86 million TVL in the SolanaProject index is Parrot. The project is a liquidity DeFi network home to the first stablecoin on the Solana blockchain – PAI. The coin is designed with one vision in mind – to make Liquidity Pool (LP) tokens and their locked value more accessible. To fulfil its mission, Parrot utilises unique coins and tokens, including PAI, PRT, prtSOL, and yPRT.
PAI is a stablecoin just like USDC and USDT, and its value is pegged to the U.S. dollar. On the other hand, you can buy one PRT token for around $0.00442059.
Star Atlas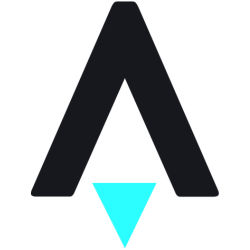 Star Atlas is an unconventional shift from the DeFi projects we've discussed, as it is the leading gaming project in the Solana ecosystem. The plot takes place in the distant 2620 when three major factions, humans, androids, and aliens, lead a fierce intergalactic conflict for land, resources, and power. The platform combines traditional gaming with modern blockchain, metaverse, NFT, DeFi, and smart contract technology to create an engaging, other-worldly user experience.
Start Atlas designs two value tokens for its ecosystem, ATLAS, and POLIS. For in-game purchases and rewards, players use ATLAS, currently priced at $0.001772. On the other hand, POLIS is the governance token for the game's DAO and costs $0.1521.
Circle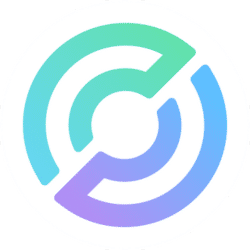 Circle is a global financial technology powerhouse transforming how money flows, making it easier, more accessible, and more efficient for everyone. If that does not ring a bell, this company currently manages USDC – the largest stablecoin pegged to the US dollar. The project aims to boost economic opportunity and prosperity worldwide by making financial transactions smoother. In late 2020, Circle and Solana partnered to bring USDC to the Solana blockchain.
At the core of digital currency progress, Circle takes the lead in helping money move at the speed of the internet. Transparency and stability are some of the company's guiding principles.
Phantom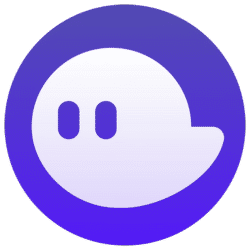 Phantom is a multichain decentralised wallet with the vision to make everything crypto easily accessible and speed up the adoption of Web 3.0. Users can manage multiple digital assets through the wallet and access dApps on Solana, Polygon, and Ethereum. Throughout Phantom's path to making crypto trading an enjoyable experience, the mighty wallet has gathered a community of more than 3 million active users.
Phantom is not your average crypto wallet, as Phantom operates by generating and handling secret keys for its users. These keys are used to keep money safe and approve transactions. Traders who want to try out Phantom can use their browser extension or iOS/Android app.
Monkedao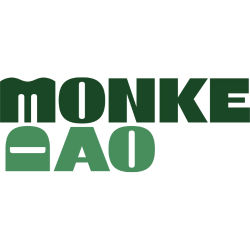 Solana's ecosystem shares some trending projects this month, and the one that stands out on top of the list is MonkeDAO. Operating in the digital collectibles realm, MonkeDAO is the first NFT DAO on Solana, creating one of the biggest communities of Web 3.0. enthusiasts. Since the platform is a DAO, decentralised leadership, inclusive governance, and a community-first philosophy are the core values of the Monke project.
Initially, the project started as a community around Solana Monkey Business – one of the pioneers in Solana's NFT projects. Today, traders get access to numerous NFT collections, including SMB Gen 2 – a collection of 5000 unique SolanaMonkeys, all giving owners exclusive advantages.
Squads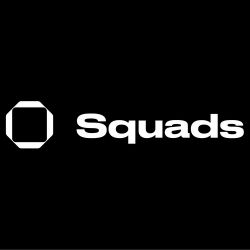 The last project on our list is another trending this month – Squads Protocol or the multi-signature wallet standard on Solana. Built for teams, NFT projects, and DAOs within the Solana ecosystem, Squads Protocol simplifies asset management. Its multi-signature framework enables secure, decentralised control over treasuries, tokens, and validators.
Designed to enhance self-custody solutions, Squads Protocol facilitates collaborative, efficient governance. The project focuses on practicality and transparency; thus, Squads Protocol empowers Solana and SVM participants to manage assets collectively, redefining how decentralised projects operate and collaborate. Squads is also the most trusted smart contracts wallet in the Solana ecosystem because it gives true ownership of one's assets and is designed with transparency in mind.
Picking the Best Solana Project in 2023
The list we have compiled consists of projects that share an innovative design and vision and are performing well according to the SolanaProject Index. This article does not give investment advice but could be used to understand Solana better and generate ideas. If you want to invest in any Solana project, we suggest you do your own thorough research and consult a specialist. To simplify your decision, you may find answering our list of questions helpful:
Do you believe in the idea of the project, do you find it interesting and innovative, and does it have a future in your eyes?
Does it fit into your budget? Could you afford to lose the funds you have put into the project?
What about the token? How is it performing on the market?
Does the Solana project fit into your personal investment strategy?
What is your level of risk tolerance?
Answering these questions all depends on the investor's personal preferences and goals. This way, the investment process will be more streamlined and informed than buying impulsively.
Conclusion
Our list has covered some of the hottest GameFi, NFT, DAO, DeFi, and Metaverse Solana projects. Enthusiasts can use this article to learn the key characteristics of Solana, its native token, and ecosystem.
Solana's innovation lies in its practical network for dApp development, giving the opportunities to build on the blockchain with fast block speed and minor fees. As Solana has emerged as such a strong Ethereum competitor, more and more dApps are being created in its ecosystem.
Due to its popularity throughout time and its astonishing all-time high, users believe in the growth potential of Solana. Still, investors looking to find the next game-changing crypto venture must carefully consider the market volatility and research before buying.
FAQ
What is Solana and the idea behind it?
Solana is an open-source blockchain project that uses an improved proof-of-stake (PoS) protocol to create smart contracts. Solana is the biggest competitor to Ethereum, and the functionality of its blockchain allows the creation of dApps in a fast, cheap, and energy-efficient way. The developers envision mass adoption of Web 3.0, blockchain, and DeFi over traditional finances.
What are the best Solana projects in 2023?
Some all-time best projects built on the Solana network that made it to our list include Tulip, Raydium, Orca, Mango, Parrot, Start Atlas, Circle, and Phantom. Monkedao and Squads are some fresh additions, but many unique and exciting projects are introduced daily to the ecosystem.
Which Solana projects are trending right now?
Monkedao and Squads are two of the hottest new projects this month, while Phantom is a popular DeFi choice Solana users go back to. The Solana ecosystem is home to more than 500 projects. You can find both new and established dApps, but picking a suitable investment should be based on your preferences, research, and level of risk tolerance.
Risk Disclaimer
CryptoGlobally aims to offer impartial and trustworthy data on cryptocurrency, finance, trading, and shares. Yet, we can't give financial guidance and encourage individuals to conduct their own studies and thorough checks.