What is Ron Howard's Net Worth in 2023?
Ron Howard, the renowned American filmmaker and actor, has achieved tremendous success throughout his career, both in front of and behind the camera. As of 2023, Ron Howard's net worth is estimated to be around $250 million.
Early Life of Ron Howard
Ronald William Howard was born on March 1, 1954, in Duncan, Oklahoma. He was raised in a show business family, as his father, Rance Howard, was an actor, and his mother, Jean Speegle Howard, was an actress. Ron Howard's interest in acting developed at a young age, and he began his career in the entertainment industry as a child actor.
Acting Career of Ron Howard
Ron Howard's acting career took off when he portrayed the character of Opie Taylor in the popular television series "The Andy Griffith Show" from 1960 to 1968. He gained immense popularity and won the hearts of audiences with his endearing performance. Following this success, he transitioned to more mature roles and starred in films like "American Graffiti" (1973) and "The Shootist" (1976), alongside legendary actor John Wayne.
Personal Life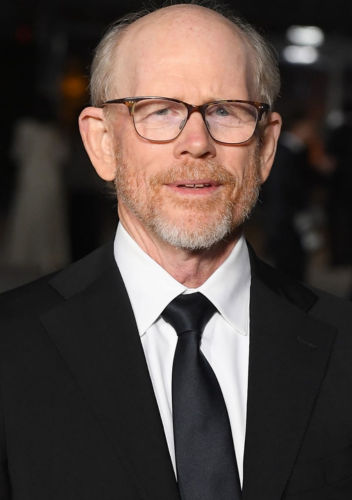 In 1975, Ron Howard married his high school sweetheart, Cheryl Alley, and they have been happily married ever since. They have four children together: Bryce Dallas Howard, Paige Howard, Jocelyn Howard, and Reed Cross Howard. Despite his busy career, Howard has always prioritized his family and maintained a strong and stable personal life.
Imagine Entertainment
In addition to his acting career, Ron Howard is also a highly acclaimed director and producer. In 1986, he co-founded Imagine Entertainment with Brian Grazer, a successful film and television production company. Imagine Entertainment has been responsible for producing numerous critically acclaimed and commercially successful projects, including films like "Apollo 13" (1995), "A Beautiful Mind" (2001), and "Frost/Nixon" (2008).
Filmography
Ron Howard's filmography as a director spans several decades and includes a wide range of genres. Some of his notable directorial works include "Splash" (1984), "Cocoon" (1985), "Backdraft" (1991), "The Da Vinci Code" (2006), and "Rush" (2013). His ability to tell compelling stories and create immersive cinematic experiences has earned him numerous accolades and made him one of the most respected directors in the industry.
How has Ron Howard Spent His Wealth?
Ron Howard has not only earned a significant fortune but has also made wise investments and financial decisions throughout his career. He has invested in various ventures and real estate properties, including a luxurious mansion in Greenwich, Connecticut. Additionally, Howard has used his wealth to support philanthropic causes and has been actively involved in charitable endeavors.
Did Ron Howard Have Any Crypto Investments?
While Ron Howard has not publicly disclosed any crypto investments, it's worth noting that cryptocurrencies have gained significant popularity and mainstream acceptance in recent years. Many celebrities and investors have diversified their portfolios by investing in cryptocurrencies like Bitcoin and Ethereum. However, without official confirmation, it is uncertain whether Howard has made any investments in the crypto space.
Frequently Asked Questions
What is Ron Howard's most successful film as a director?
Ron Howard's most successful film as a director, in terms of box office revenue, is "Jurassic World" (2015), which grossed over $1.6 billion worldwide.
Has Ron Howard ever won an Academy Award?
Yes, Ron Howard won two Academy Awards for his film "A Beautiful Mind" (2001) in the categories of Best Director and Best Picture.
Has Ron Howard acted in any recent films?
While Ron Howard has primarily focused on directing in recent years, he occasionally takes on acting roles. His most recent acting appearance was in the film "Arrested Development" (2020), in which he reprised his role as the narrator.
Is Ron Howard involved in any upcoming projects?
Yes, Ron Howard is currently working on several projects, including the film adaptation of the memoir "Hillbilly Elegy" and a television series based on the life of chef José Andrés.
What is Ron Howard's contribution to the "Star Wars" franchise?
Ron Howard directed the film "Solo: A Star Wars Story" (2018), a standalone installment in the "Star Wars" franchise, which explores the early life of the beloved character Han Solo.
Summary
Ron Howard, with his diverse talents as an actor, director, and producer, has established himself as a prominent figure in the entertainment industry. His net worth of approximately $250 million reflects his remarkable success. From his early acting days on "The Andy Griffith Show" to his directorial achievements with Imagine Entertainment, Howard has left an indelible mark on the world of cinema. As he continues to contribute to the industry and explore new creative endeavors, Ron Howard's legacy is sure to endure for generations to come.
Risk Disclaimer
CryptoGlobally aims to offer impartial and trustworthy data on cryptocurrency, finance, trading, and shares. Yet, we can't give financial guidance and encourage individuals to conduct their own studies and thorough checks.