What is Mark Cuban's Net Worth in 2023?
Mark Cuban, a prominent American entrepreneur and investor, has achieved remarkable success in various ventures throughout his career. As of 2023, his net worth stands at an impressive $4.5 billion. Let's delve into the life and achievements of Mark Cuban to understand how he amassed such wealth.
Personal Life of Mark Cuban
Born on July 31, 1958, in Pittsburgh, Pennsylvania, Mark Cuban displayed entrepreneurial tendencies from an early age. He attended the University of Pittsburgh and later transferred to Indiana University. Cuban's personal life took a significant turn when he married Tiffany Stewart in 2002. The couple has three children together.
Business Career of Mark Cuban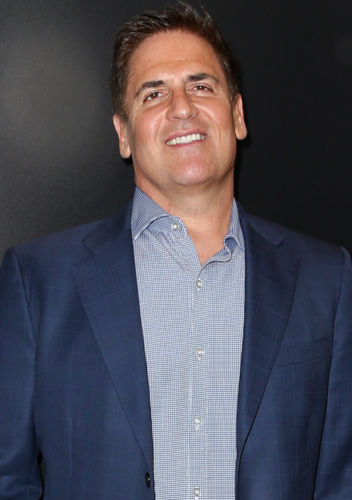 Mark Cuban's business career began in the early 1990s when he co-founded a computer consulting firm, MicroSolutions, which he later sold for a substantial profit. This success paved the way for his venture into the technology industry. In 1995, he co-founded Broadcast.com, an internet radio company that went public in 1998, making Cuban a billionaire overnight. Following the sale of Broadcast.com to Yahoo! for $5.7 billion, Cuban explored various business opportunities.
Sports Businesses
Apart from his accomplishments in the technology sector, Mark Cuban is widely known for his ownership of the Dallas Mavericks, a professional basketball team in the NBA. He purchased the Mavericks in 2000 for $285 million. Under his ownership, the team has achieved significant success, winning the NBA championship in 2011. Cuban's involvement in the sports industry extends beyond basketball, as he has also invested in other sports-related ventures.
Political Activity
Mark Cuban has been actively involved in political discussions and has shown interest in public affairs. While he has considered running for political office in the past, he has not pursued a specific position. However, he has shared his opinions on various political matters, making his voice heard on topics such as healthcare reform and net neutrality.
Filmography
In addition to his business and sports ventures, Mark Cuban has made appearances in films and television shows. He has been seen in movies like "Like Mike" and "The Secret Lives of Dorks." Furthermore, Cuban served as an executive producer for several films, including "Good Night, and Good Luck," which received critical acclaim.
How has Mark Cuban Spent his Wealth?
Mark Cuban's wealth has afforded him a luxurious lifestyle, but he has also been actively involved in philanthropy and investment activities. His charitable endeavors include donations to causes such as cancer research, disaster relief efforts, and educational initiatives. Furthermore, Cuban has made strategic investments in various startups and businesses, diversifying his portfolio and supporting promising entrepreneurs.
Crypto Investments
Mark Cuban has been vocal about his views on cryptocurrency and has invested in this emerging asset class. He has expressed his interest in cryptocurrencies like Bitcoin and Ethereum. Cuban sees the potential of blockchain technology and has been supportive of decentralized finance (DeFi) projects. However, it's important to note that the specific details of his crypto investments are not publicly disclosed.
Frequently Asked Questions
How did Mark Cuban become a billionaire?
Mark Cuban became a billionaire through the sale of Broadcast.com, an internet radio company he co-founded, to Yahoo! for $5.7 billion in 1999.
Is Mark Cuban still the owner of the Dallas Mavericks?
Yes, Mark Cuban is still the owner of the Dallas Mavericks, a professional basketball team in the NBA.
What is Mark Cuban's most successful investment?
While Mark Cuban has made numerous successful investments, his purchase of the Dallas Mavericks stands out as a particularly lucrative venture.
How does Mark Cuban spend his free time?
Mark Cuban is known for his passion for basketball, and he often attends Mavericks games. He also enjoys spending time with his family and engaging in philanthropic activities.
Has Mark Cuban written any books?
Yes, Mark Cuban has authored several books, including "How to Win at the Sport of Business" and "Kid Start-Up: How You Can Become an Entrepreneur."
Summary
Mark Cuban's journey from a computer consultant to a billionaire entrepreneur and investor has been marked by tremendous achievements. With a net worth of $4.5 billion in 2023, Cuban's success spans the technology, sports, and entertainment industries. While he is renowned for his ownership of the Dallas Mavericks, Cuban's investments, philanthropy, and involvement in political discussions have also shaped his legacy. Furthermore, his interest in cryptocurrencies showcases his forward-thinking mindset. Mark Cuban's impact extends beyond his financial success, as he continues to inspire aspiring entrepreneurs and contribute to various endeavors that align with his values.
Risk Disclaimer
CryptoGlobally aims to offer impartial and trustworthy data on cryptocurrency, finance, trading, and shares. Yet, we can't give financial guidance and encourage individuals to conduct their own studies and thorough checks.