If you have experience investing in cryptocurrencies and NFTs, then you've probably heard of the gas fee. This transaction fee is required whenever you want to make purchases in cryptocurrency. Many traders look for the lowest fees possible to save money where they can.
Fortunately, there are different ways you can lower gas fees on Metamask if you apply the right approach. With lower gas fees, you make more profit on your cryptocurrency. Continue reading to learn more about how to lower gas fees on Metamask.
What are gas fees?
Before diving into how to reduce gas fees when using Metamask, it would be fitting to explain further what 'gas fee' entails. The gas fee is simply a fee that must be paid when a transaction using a crypto wallet like Metamask is approved.
The notion of charging blockchain users a transaction fee did not recently come into existence. In fact, most people who are account holders at a bank are used to paying transaction charges. Likewise, when making crypto transactions, the payment of a gas fee is required.
The cryptocurrency network that first initiated the payment of gas fees was Ethereum. When carrying out a transaction via a MetaMask wallet, it is also absolutely mandatory to pay the transaction fee.
With regard to validating and processing crypto transactions, miners benefit from these transactions. Therefore, when deciding on the gas fee, you must move carefully. This would play an important role in processing a successful transaction.
As a matter of fact, you can increase your chances of having your blockchain transactions processed and validated by the miners on the network when you make a good offer. Generally, when you make a higher offer, your transactions are often processed immediately.
On the other hand, when you have low gas fees, the transaction is left in the queue for a long period of time, surpassing the expected period. Metamask users are given the freedom to choose the gas fees before a transaction is made, thereby lowering the gas fee.
Different Ways to Reduce Gas Fees on Metamask
Gas fees may differ based on different factors, so the amount you pay can be due to various factors. The congestion on the Ethereum network can be considered a factor. Although it is possible to adjust your gas fee to your benefit, which is what we will cover below,
You can achieve your goal of reducing gas fees by introducing adjustments to your MetaMask. If you plan to transact on the Ethereum network or use decentralized applications, you have to ensure that your Metamask wallet settings are correct and relevant.
With this in mind, here are a couple of ways gas fees can be lowered on Metamask.
Avoid Initiating Transactions when Gas Prices are at their Peak.
Gas prices undergo a dramatic escalation during peak hours. So, when the gas fee is high, be well-informed not to send tokens or Ethereum. Doing this would assist in lowering the gas fee on Metamask.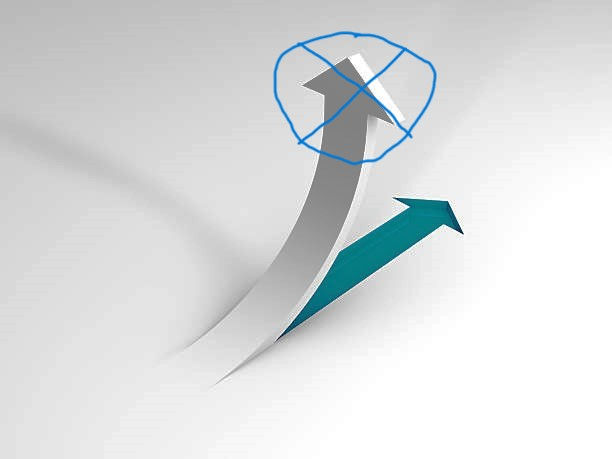 Refrain from settling for the gas fee proposed by Metamask. Instead, you should do well to decide your own gas price by utilizing the 'Advanced Options' tab.
However, when the gas fees are low, you should expect a delay in validating the transaction you're performing. It may take an additional time or 24 hours before your transactions are processed.
In addition, you can check the status of any transaction by visiting the activity tab in your Metamask wallet.
Inputting a Max Gas Limit
For one, you can set a limit on the amount you can pay for gas fees. To do this, you need to open your Metamask and press the send option. This option will lead to another page that asks for the amount and the recipient's crypto wallet address to be provided.
Nonetheless, when deciding the price and limit of gas, you need to be cautious. You should be careful because under no circumstances should the fee be more than the limit. For the period you use Metamask, it would be best to click on the "low" option when selecting the gas fees. This should be done before the transaction is finalized.
The gas fee limit can be customized. To achieve this, you need to click on "Advanced Option." When you unravel this sector, the gas price and limit can be monitored. If the gas limit is not accurately set, a higher gas fee will have to be paid. Bear this in mind when transacting on Metamask.
Canceling of a Pending Transaction
In cases where you have already completed a transaction, reversing such a transaction is attainable, but only if it is still pending. This option is applicable if you decide to wait for the deflation of gas prices. All you need to do is click the "Cancel" button, which is located beside the transaction details.
Final Thoughts
In conclusion, all crypto transactions that are made through the Metamask wallet demand that you pay a gas fee. When any of the mentioned methods are implemented, you can successfully lower the gas fee and retain a substantial amount. Users who seek fast transactions would definitely pay a higher gas price, but if you do not fall under this category, then you should be happy to have found this guide on how you can reduce gas fees on Metamask.
Risk Disclaimer
CryptoGlobally aims to offer impartial and trustworthy data on cryptocurrency, finance, trading, and shares. Yet, we can't give financial guidance and encourage individuals to conduct their own studies and thorough checks.