The material presented here reflects the author's viewpoints and investigation, and should not be considered financial guidance. The details provided are broad in scope and might not cater to the particular requirements of any individual or organization. This content should not be used as a basis for making professional or financial decisions.
Do you know that Facebook changed its name to "meta"? But after that, a lot of projects built their metaverse to scam people. How do you identify which one is best? How do you identify which crypto-metaverse projects are best for investing in? Don't worry, I am going to tell you about the five best metaverse cryptos that will lead the future and have good potential and fundamentals.
I will not talk about Sandbox, Decentraland, or Axie Infinity because these crypto projects already have a big market cap, which means they can't give you higher returns by investing.
Top 5 Games In the Metaverse:
1.

Vulcan Forged (PYR)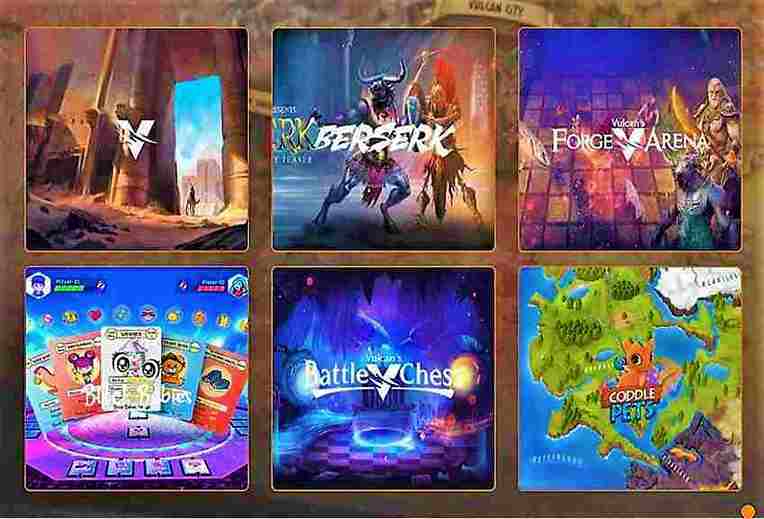 Vulcan Forged is a blockchain-based gaming studio. they have their own NFT marketplace. VulcanVerse is their main open-world game divided into 10,000 NFT land plots with VulcanCity in the center where you can build your world and share in Greek-Roman mythical style.
Developments –
50+ employees have created a fully functional playground and play2earn economy, hosting multiple games and can support many new ones. Attached to this stadium is the NFT cross-chain marketplace. Their main game is a great multiplayer game online. But they already have 10+ live games in total. They are also a game studio, as well as a game launchpad that seeks to get into blockchain and NFT.
Recent addition by Vulcan dex, Cross-chain dex similar to Uniswap but specifically for the game and NFT tokens. Their ambition is to become THE blockchain NFT gaming studio and VulcanVerse. Their goal is to create the next World of WarCraft / Minecraft using blockchain. Big dreams and over the years I have been following them have become big.
How to Play and Earn (P2E) –
In the meantime, to play, you need a world clip NFT. It will change soon. Renting NFT will be available on smart contracts. However, users need to gain an XP level to earn LAVA. For players who do not have this, we can use specific land sites as portals.
They introduced LAVA to reward players; it has a similar SLP to AXS. It is in a chain so it can be sold and tradable if you put your PYR in an official Vulcan forged sports wallet and get LAVA.
Competitors –
The competitors are SAND, MANA, ALICE, ENJ, UFO, and WAX.
But are they really competitors? Half of the other tokens bring only PART of what Vulcan forged brings, and the other half is in the early stages of development. Vulcan forged is a combination of gaming platforms, NFT markets, DEX, and the coolest MMORPG. The current market value is $60 Million for most live performances. This is crazy when you look at these foundations. And these 50 people are fast working, development delivery is crazy.
2.

Illuvium (ILV)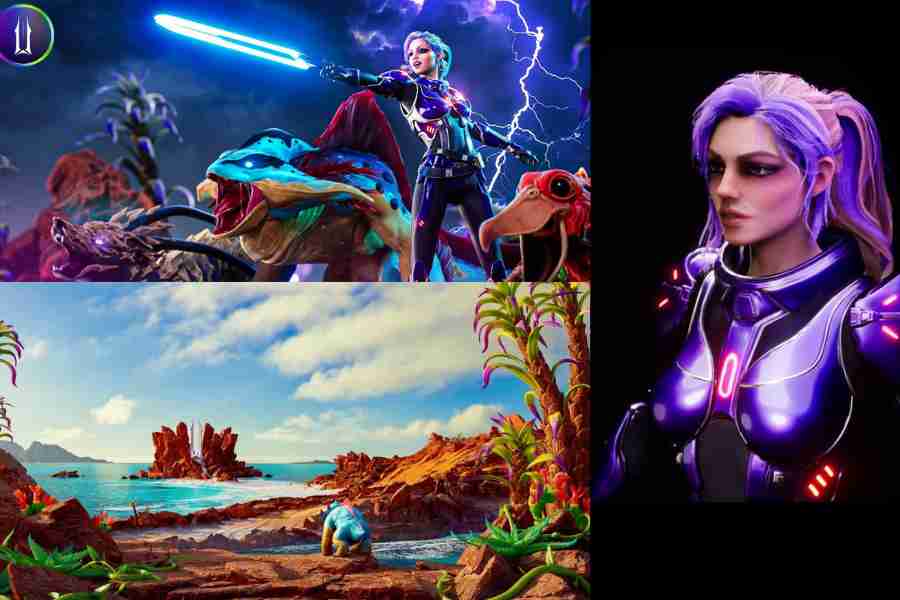 Illuvium is the first AAA blockchain game without gas fees, built on the Unreal engine Platform, governed by a community, and truly decentralized.
Team –
Many people will say building an AAA game is not a simple task and many cannot try it! You need a team of experienced builders! The very reason they hired one of the top employees in the industry, formerly at UBER.
Play without gas fee –
They built it on top of Immutable, which allows gamers to do instant transactions with 0 gas fees securely.
Earning and Tokenomics-
Members of the ILV token receive 100% of the game budget, which will be driven mainly by payments from their IlluviDex exchange and in-game purchases. The team owns 15% of the tokens and thus maximizes their wealth, as all token owners do. The team only wins if we win. The rotating supply is small. The founding team recently locked their tokens for an additional 2 years. Interested parties may claim prizes in the form of the ILV token or game currency, SILV. And the best part: if SILV is required, it burns the $ ILV 1:1 ratio, which is why this token is deflationary.
Must Read – Satoshi BTCs core Mining (App) Scam Or Legit – Truth
3.

Bloktopia (Blok)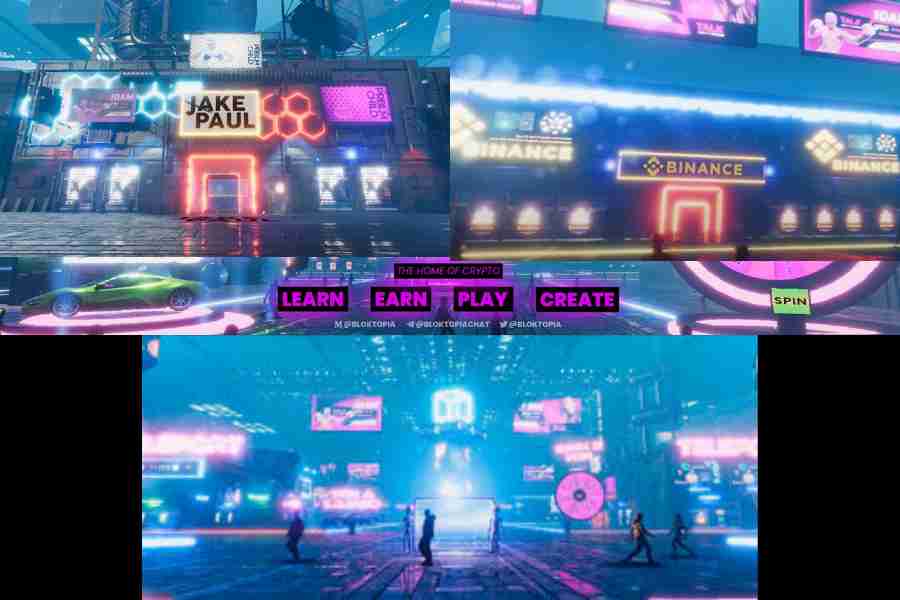 It is a new Metaverse project where people will interact with themselves, content creators, businesses, information, and finally even games. This forum will allow content creators to access their base at the most personal and minimized level.
Many forums have successfully moved their virtual headquarters and offices to Bloktopia because it provides unprecedented VR information to the entire crypto community. Binance also has a virtual headquarters in Bloktopia.
Earn mechanism –
First, it has a token name BLOK that you can buy, sell and trade it. The second method is REBLOK, which is you can simply buy-sell Virtual assets, land, and rent. The third method of earning is via advertising.
4.

Star Atlas (Atlas, Polis)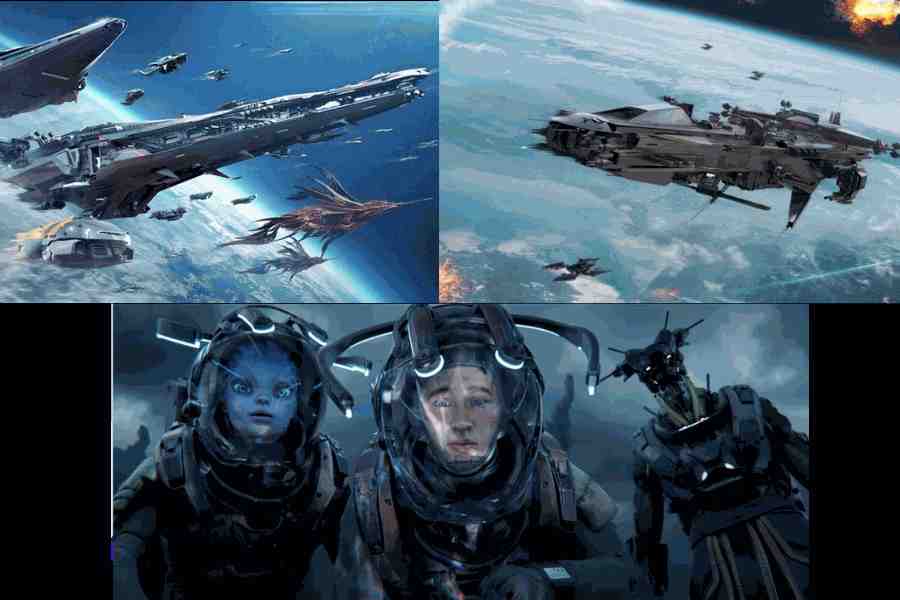 Star Atlas is a futuristic new metaverse game with High-quality graphics built on Solana Blockchain. This is a real-time high graphics game building on Unreal Engine 5. This is one of the best blockchain games built on Unreal Engine, with so many opportunities to explore planets and space and establish solid spaces between teams.
Token–
It is one of the best upcoming futuristic metaverse games that has High-quality graphics with a Play to-Earn concept and a lot more. It has two tokens, Atlas and Polis. Atlas is an in-game token for earning and Polis is a governance(DAO) token.
Play to Earn –
Star Atlas offers a unique opportunity for players to cash out the in-game earnings and make real-world revenue. While many game developers choose to dominate property and distribute through resale restrictions, Star Atlas fully embraces the power of independent property ownership permitted by the use of blockchain in real estate and NFT markets.
The behavior of the Star Atlas team encourages the monetization of time spent in the physical world and emphasizes the ability of these monetary agents to transition to a transformation into the real world. Managed digital assets are always owned by managers, and gained crypto-assets can be converted into fiat-free fiction currencies. This is the future of metaverse gaming.
Must Read – How to Make Money with Cryptocurrency – 15 Best Ways
5.

Verasity (VRA)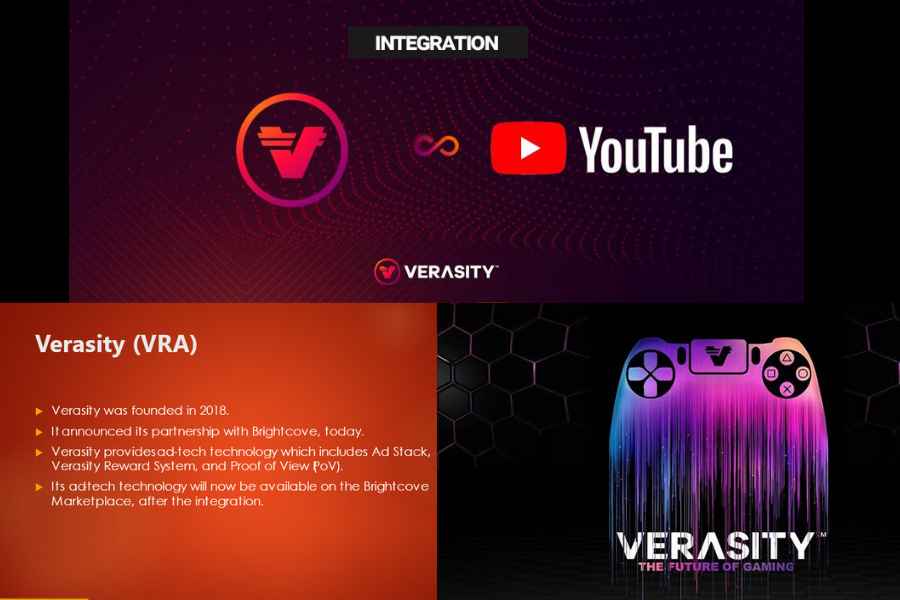 Solana built their protocol, which is proof of history. Same the Verasity has built a new protocol that works on "Proof-Of View" (POV) concepts. This helps to identify the real human views on the video platform and increases the engagement and profitability of ads for video publishers on any video platform while rewarding viewers.
Verasity is involved in Esports, advertising, and Video Entertainment.
Problem solves & Use Cases –
The Ads industry is about $160 Billion which is very huge. But because of the Ads fraud and fake views, they wasted 40% of the industry.
It is hard to quantify genuine engagement. That's why companies gamble and waste it. That is why Verasity solved this problem through the "proof of view"(POV) concept. They provide available SDKs that include:
– YouTube
– Twitch
– Vimeo & more.
Watch to Earn – You know about play-to-earn, but they also offer a watch-to-earn concept. You can earn their native token VRA while watching videos on any platform they have integrated with. which connected creators to their community in a better way.
The important points–They run tournaments that have features such as
– PUBG
– Dota 2
– Valorant & more.
– they have support from CZ Binance
– Crypto Valley Member
– Riot Games & Valorant for Esports Fight Club
– NFT marketplace–Ads Fraud detection / POV with partners
– View verify / POV on chain
Among sports, Ads fraud, video entertainment, and NFTs. Verasity follows hundreds of billions of dollars of market share. Having POV may be a trump card of mass adoption.
Conclusion
These are the new metaverse projects, which are very futuristic and have good fundamentals. I only covered basic info about these projects, but I recommend you learn more about them. You are going to love it in terms of what they are building to be a futuristic Metaverse project.
Must Read: How to Build a Profitable Crypto Portfolio
Risk Disclaimer
CryptoGlobally aims to offer impartial and trustworthy data on cryptocurrency, finance, trading, and shares. Yet, we can't give financial guidance and encourage individuals to conduct their own studies and thorough checks.